Chinook Medical Gear, Inc. has been exceeding the expectations of customers in the military, government, law enforcement, fire and rescue and corporate community for over 25 years. Chinook offers the latest technology and competitive prices in medical supplies; specializing in custom medical solutions for the harshest environments!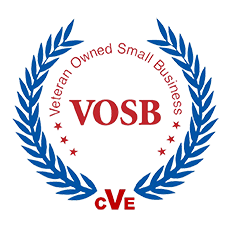 "The people at Chinook are awesome! Unlike some of the other companies that don't offer nearly as much personal attention or customer service, they genuinely care about my product needs and time constraints; and consistently provide very quick turnaround on quotes."

- Border Patrol Agent with the Search & Rescue Trauma Team in Yuma, AZ
Chinook is able to source just about any medical item. Click here to learn about The 100% Solution.
Credentials:
Veteran-Owned
Minority-Owned
Small Business
CAGE Code: 04JV2
DUNS: 62-190-4622
Tax ID: 84-1146493
EDI Capable
Contracts:
GSA: GS-07F-5989R
DAPA: SP0200-08-H-0030
CEC: SPM2D0-12-D-0003
ECAT: SPE2DE-16-D-0005
DHS/BPA: HSBP1015A00041 (Category 3 – Kits)
Various Blanket Purchase Agreements (BPA)
Procurement Vehicles
GSAadvantage.gov
ECAT
Ariba Network
Prime Vendor Network (Cardinal Health and Owens & Minor)
GPC (Government Purchase Cards)
Key Customers
Cardinal Health
Owens & Minor
Department of State
Department of Homeland Security
DynCorp International
Codes:
NAICS: 334510, 423450, 423910, 446199, 454111, 454113, 621910
SIC: 3841, 3845, 3851, 5047, 5048, 5091, 5122, 5961
FSC: 4240, 4610, 6505, 6510, 6515, 6540, 6545, 6550, 6640, 6650