NSN 6515-01-504-6306
DAPA: SP0200-08-H-0030
CEC: SPM2D0-09-D-0009
This is a unique, portable Hyperbaric Chamber for the treatment of Acute Mountain Sickness. By increasing air pressure around the patient, the Bag simulates descent of as much as 7,000 feet, thus relieving AMS symptoms. The Bag is constructed of durable nylon and reinforced with circular nylon straps. A lengthwise zipper permits easy access and egress for the patient, and 4 clear windows allow visual contact. The Bag is pressurized with ambient air to 2 pounds per square inch by use of a foot pump.
Everything fits into a pack with carrying handle, shoulder strap, and backpack straps.
Government model available in SWAT Black. Special government pricing available. Download users manual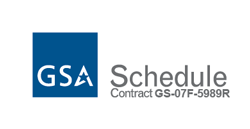 ---

Also available for purchase
| | |
| --- | --- |
| Gamow Bag - Civilian Model | Ultra-Lite Gamow Bag |
| | |